Vacuum Kiln, HF Wood vacuum dryer machine RFV Kiln for Wood and Timber Drying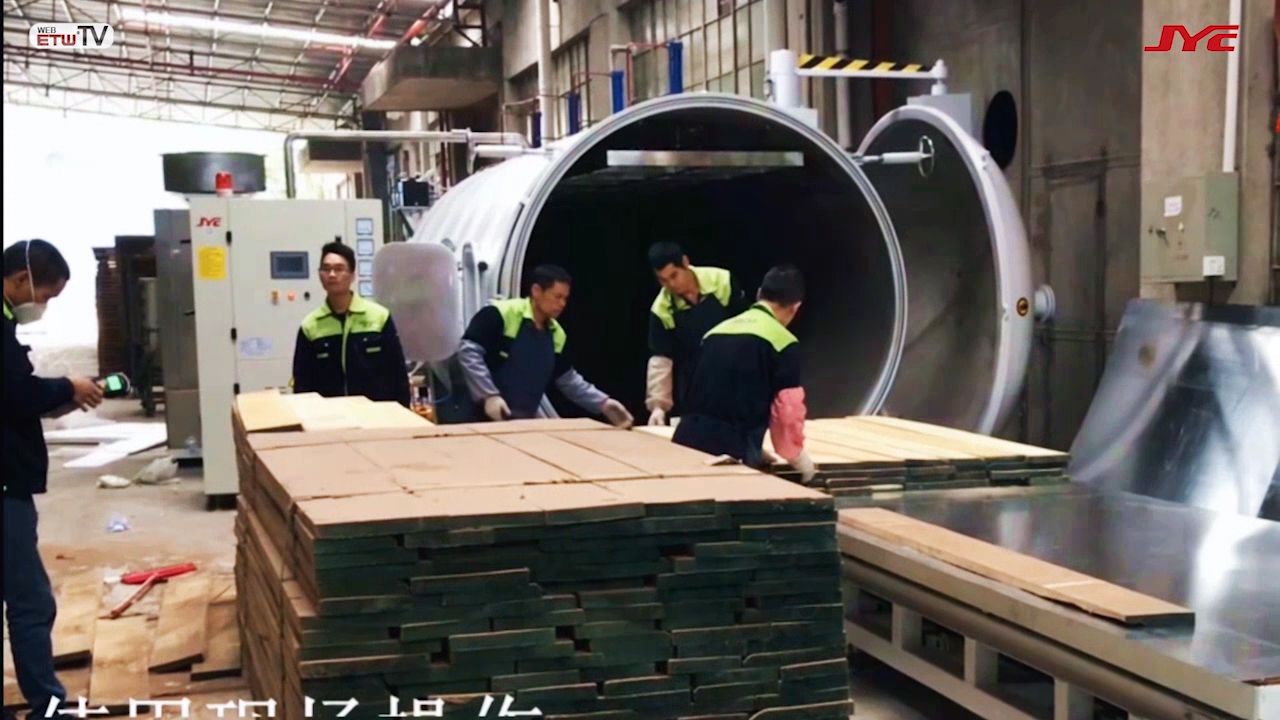 Our vacuum kiln, also known as an RFV kiln, or vacuum wood dryer, is a newly designed wood drying equipment, developed by our own researchers. It is suitable to use for a variety of purposes and drying different types of wood, including veneer, hardwood, rosewood, large sections of lumber and timber with square edges. When it comes to drying veneer finished wood, this radio frequency vacuum kiln works quickly and also avoids buckling deformations. For hardwood and rosewood, it also avoids problems leading to deformation, cracking and buckling, while drying the wood quickly.
This vacuum kiln is great for wood redrying and moisture balancing, while still having a low energy consumption and short drying cycle. These features make it great for manufacturing solid wood furniture, wooden doors and wood floors. As a quality wood drying kiln, wood storage time is shortened and strong flexibility is provided, lowering costs. With its small size, it saves space and is perfect for small scale manufacturers.
Features of the Vacuum Kiln
Drying speed that is up to 10 times faster than conventional lumber kilns.
Superior quality: effective temperature control and hydraulic shaping prevents cracking and deformation.
Suitable for short drying times, while still being flexible.
The high radio frequency kills insects and bacteria in the wood.
The vacuum kiln uses electricity rather than a boiler to complete the drying process, preventing pollution.